CRM SOLUTION
Customer Relationship Management
The impression we make on our clients and potential clients is more important than ever.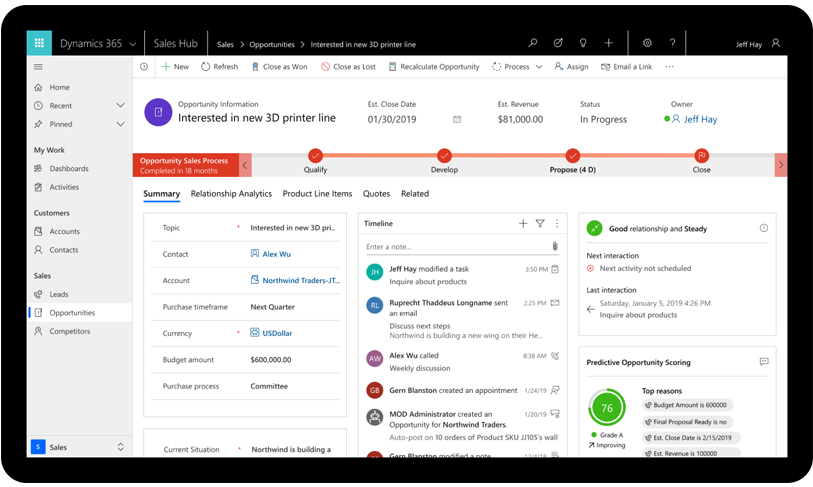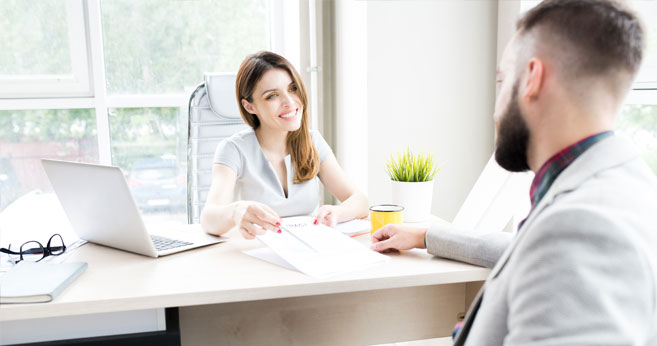 Because the impression we make on clients is more important than ever.
What sets us apart from others.
What brings us new and keeps our existing clients.
What makes our business grow.
… in a business environment with the connectivity of all entities, your reputation is more significant than ever.
The modern business environment brings closely together with all the entities that participate in it. The reputation we have in such a regulated market is more significant than ever. So, we have no right to make a mistake. We need a tool that will allow us to properly manage all the relationships we have with our clients.
Dynamics 365 is the most up-to-date product of the Microsoft Dynamics software family. It provides its users with a synthesis of ERP and CRM functionality in the Cloud. It brings natural integration with the Office 365 tool, as well as all the advantages of its predecessor – Dynamics CRM software (Customer Relationship Management). It allows us to manage all relationships with our clients at any given moment. Improve our business results and come up with new opportunities.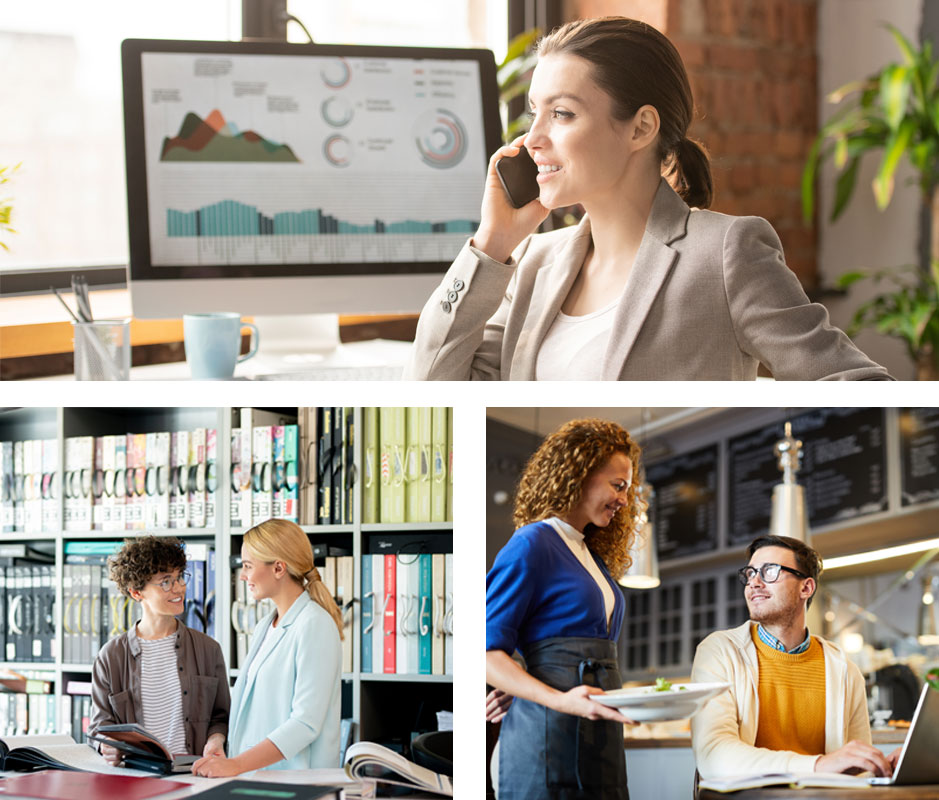 BUSINESS BENEFITS
CRM software allows us to improve our business in many ways.
Consumers are willing to pay more for a service that delivers a better customer experience.
Customers abandoned a particular brand due to poor service provided to them.
Internet users are active on social networks.
Internet users trust online reviews left by consumers.
Enable your salespeople to sell more.
Focus only on the right sales opportunities.
Manage your sales processes the right way.
Available history of communication with your customers.
Information about your most profitable clients.
Identify where your next big selling chance will come from.
Know your customers better than your competitors.
Discover potential cross-sells (selling a complementary product or service to an existing client) and upsells (selling an additional or more expensive product or service to an existing client).
Always be there for your clients and give them all the information at key moments.
Adapt to user habits.
Respond faster than competitors to any requests, wishes, and ideas.
Keep track of all channels of communication with potential and existing clients.
Provide customers with a unique experience and maintain a long-term partnership.
Take your marketing activities to the next level!
Create and manage your marketing campaigns.
Use the most up-to-date channels to put your ideas into action.
Monitor and measure all set goals accurately.
Customize and personalize your appearance to the desired audience.
Take full advantage of modern technology and trends.
Constantly animate and attract new clients in order to conclude new business.
Enable your field staff to accomplish tasks effectively!
Always have a clear picture of your employees' fieldwork schedule.
Manage all maintenance plans with your clients.
Distribute tasks to employees centrally, control and monitor their execution.
Make optimum use of all available resources.
Quickly and efficiently monitor and manage your inventory in different locations.
MICROSOFT DYNAMICS 365 FOR SALES
CRM provides answers to many questions
Are we focusing on the right sales opportunities?
Do we know our customers better than our competitors?
How can we manage our sales processes better?
How can my team of field salespeople sell more?
Is the history of our communication with clients always available to everyone?
Where will our next big sales opportunity come from?
Who are our most profitable clients?
SUPPORTED FUNCTIONALITIES
Dynamics 365 solution modules that integrate CRM features




DEVELOPMENT PROCESS
You've made the decision that you need a new information system. What's next?