GOPRO
Business solutions
Take a look at our solutions and find the right one for your company.
ERP Solution
Microsoft Dynamics NAV is an innovative and flexible solution that will grow as your company grows. It is the best possible investment which will give a powerful tool to your management and employees to succeed in the challenges of needy markets and sustain a great advantage over the competition.
Products included in this solution: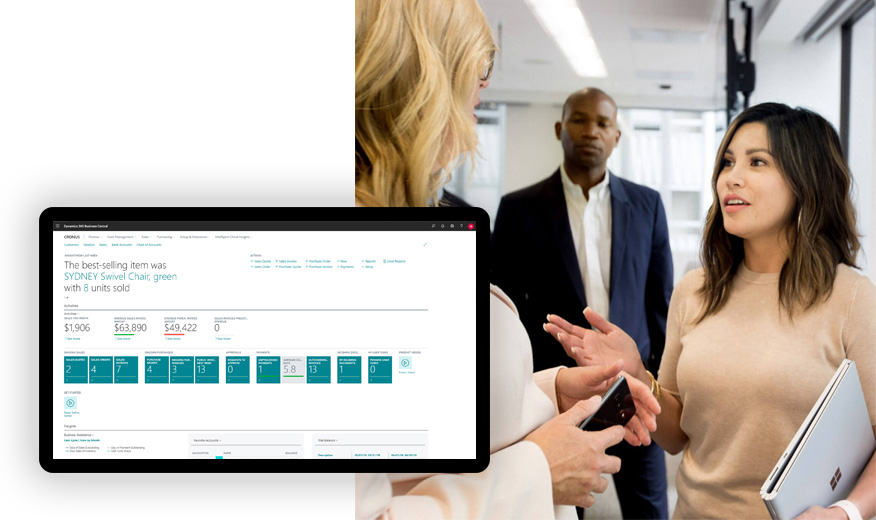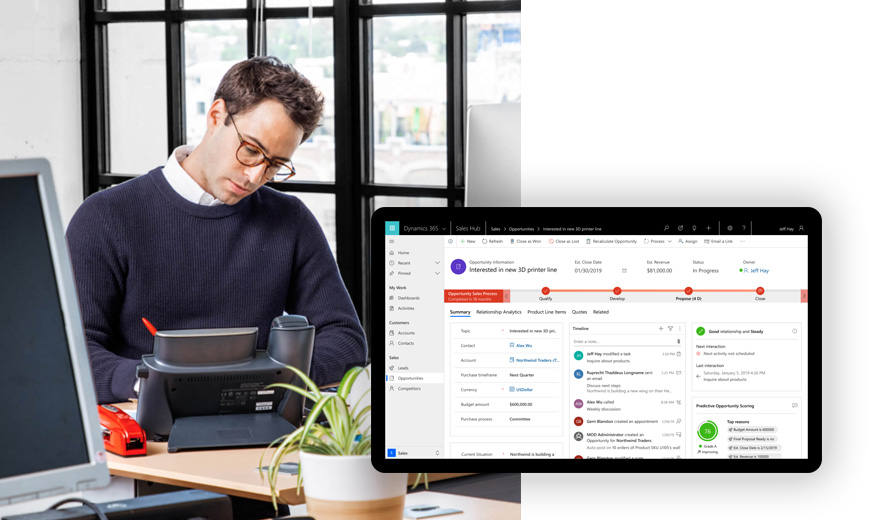 CRM Solution
Dynamics 365 is the most up-to-date product of the Microsoft Dynamics software family. It provides its users with a synthesis of ERP and CRM functionality in the Cloud. It brings natural integration with the Office 365 tool, as well as all the advantages of its predecessor – Dynamics CRM software (Customer Relationship Management).
Products included in this solution:
DMS & BPM
DMS is a powerful tool to manage documents and business processes in the company, also to classify, create, record, and follow up all documents which contribute to better business organization and speeding up of processes.
Products included in this solution:
· ShakeSpeare
· SharePoint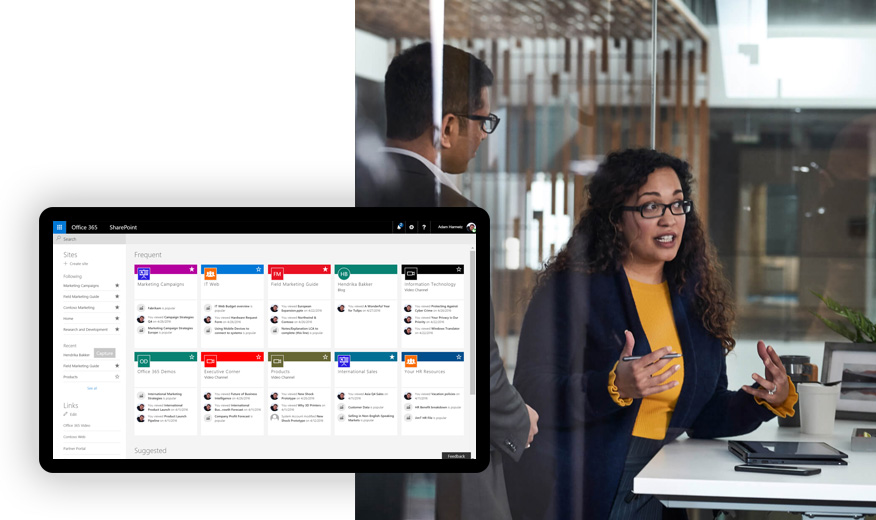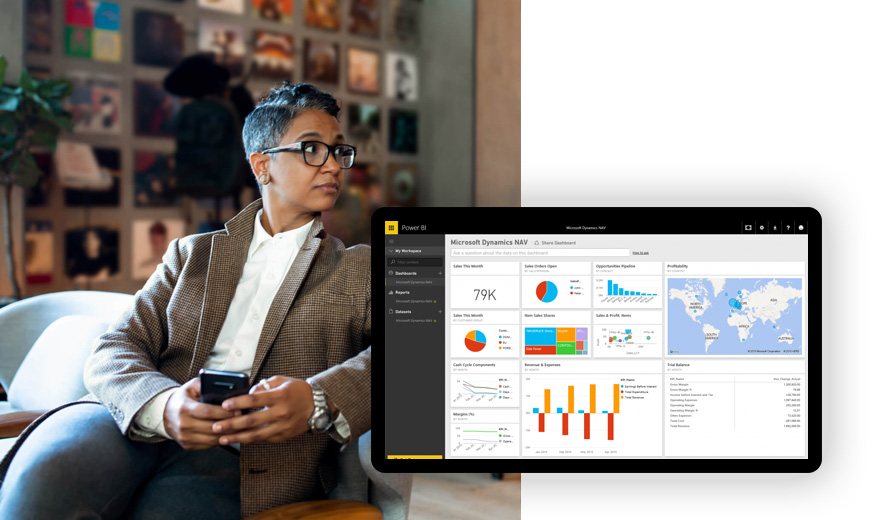 BI – Business Intelligence
Business Intelligence (BI) is about collecting, systemizing, and analyzing business data in order to better understand the business processes and to make decisions on time based on accurate and detail information.
Products included in this solution:
Payroll & HRM
Based on years of experience, GoPro has developed an add-on that contains commonly used functions, which are not covered by the standard Dynamics NAV solution and its localization. It includes corrections of standard features and localization for the system to be better adapted to the current laws and regulations.
Products included in this solution:
· GoPro Payroll
· GoPro HRM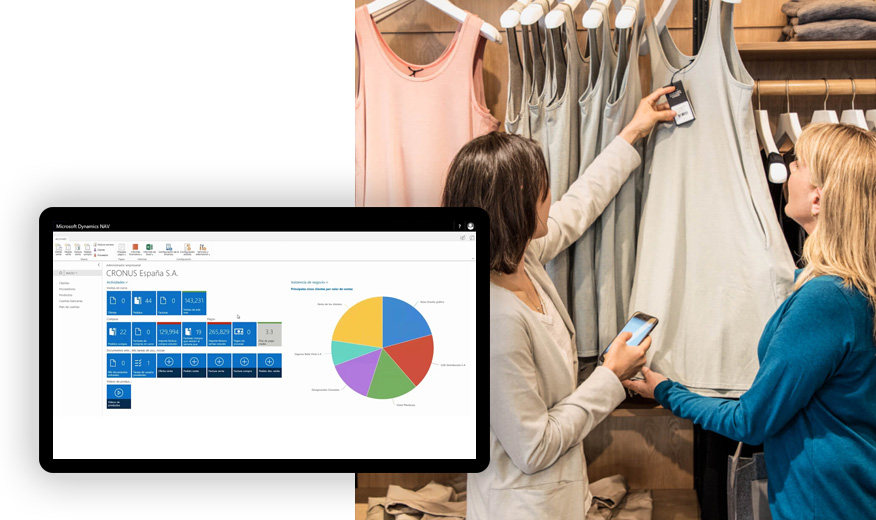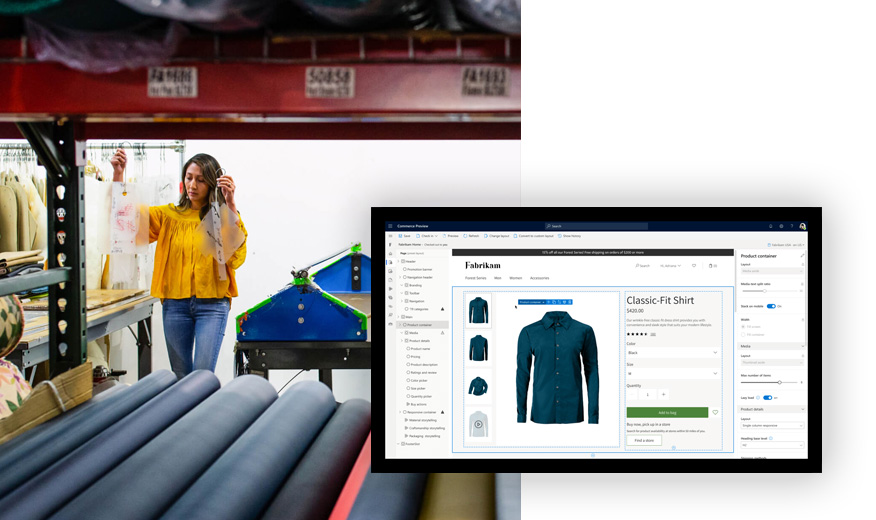 WMS
One of the inseparable parts of the NAV system is the storage management module, WMS (Warehouse Management System) module, which together with other functionalities makes a unique integral information system.
Products included in this solution:
DEVELOPMENT PROCESS
You've made the decision that you need a new information system. What's next?