GOPRO SERVICES
Customer Support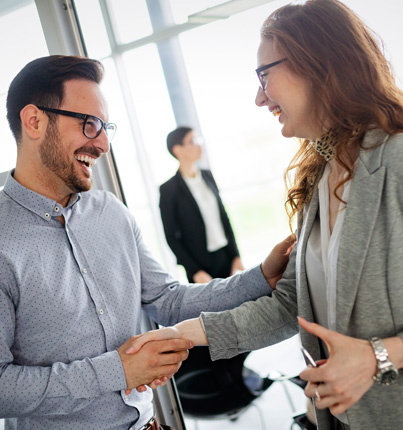 When the business solution is implemented, our support services are at your disposal in order to establish that your business goals are achieved, implemented functionality is correctly set, and that the users have received adequate training.
The first line of GoPro support consists of experienced, certified experts who can provide you real-time support via telephone and remote access.
In case there is a need to assist you with personal presence, GoPro will provide its experts at your location.
In our experience, many new ideas come into play when the clients become more familiar with their new information system. Throughout the support phase, we continually evaluate and implement optimizations that ensure you keep the highest possible return on your investment.
METHODOLOGY
What is the Microsoft Sure Step Methodology?
IMPLEMENTATION
Microsoft Sure Step Technology Implementation Flow
DEVELOPMENT PROCESS
You've made the decision that you need a new information system. What's next?