GOPRO SERVICES
Implementation methodology
GoPro doesn't just do the implementation of new applications, we solve business problems. Our focus is solving business issues which are the reason for implementing the new system. The success of the project depends on quality planning and analysis.
SURE STEP
We are using Microsoft Sure Step methodology with following phases:
In this phase, detail analysis of client's business current state is performed and goals are set.
Short termed and long termed goals are defined and tasks are assigned to team members. Data acquisition is done and reporting requirements are gathered and the future state of client's business is projected.
The products of this phase are Functional Requirements Document and Project plan. These documents define the scope of the project, team members and their responsibilities, project goals and the way to achive them. The confirmation and acceptance of these documents guarantees excellent results and client's satisfaction. Quality of analysis phase is in direct proportion with the quality of the whole project.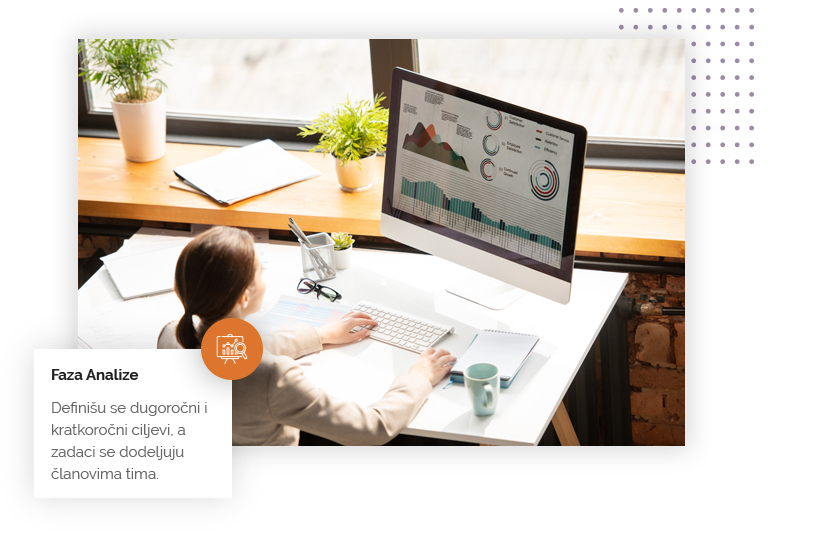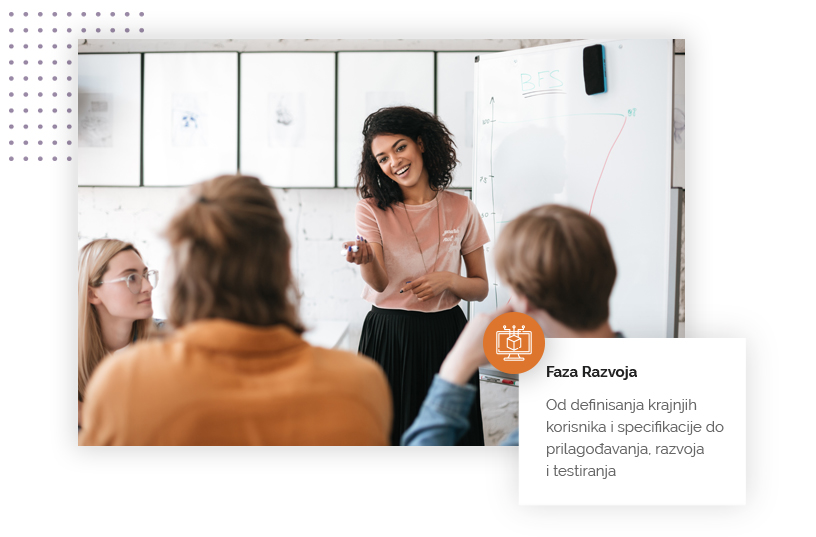 Customization widen the functionality behind those out-of-the box boundaries.
During the years GoPro has developed many customized solutions and products, which represent solid knowledge and information base, which enables GoPro to shorten delivery time and secure the quality of the product.
Development phase begins with defining who are the end-users and making Technical design document and ends with customization, development and testing. In application design which is a product of key users and application consultants, future functionality are developed and future processes are defined. Current data is being prepared for migration to the new system.
Training phase is very important but is very often neglected.
Independent studies show that many companies are not aware of full potential of their investment because they were not able to obtain adequate training for their employees. GoPro provides training on client's site for all application that we had implemented and in this way fulfills many different client's needs.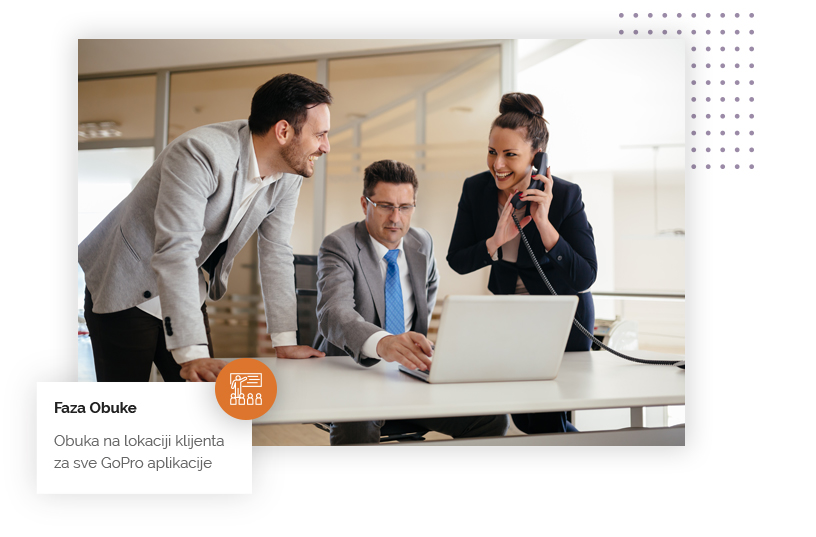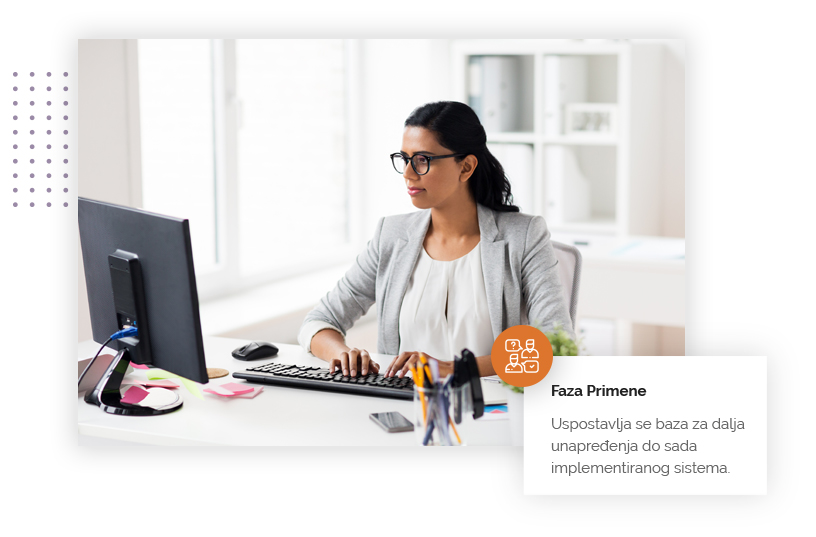 Deployment phase is realized in close contact with the employees of the client.
This phase is very important, because the results of joint work are now tested in real business environment. All critical functions should be thoroughly tested before they become the part of real business flow. Deployment phase concludes the active phase of implementation. After successful ending of development of the system, post-implementation supervision is organized in order to measure the performances, review the results and fine tune long-term goals. With this we are making the basis for further improvements of the implemented system.
METHODOLOGY
What is the Microsoft SureStep methodology?
IMPLEMENTATION
Microsoft SureStep Technology Implementation Flow
DEVELOPMENT PROCESS
You've made the decision that you need a new information system. What next?