FUNCTIONALITY
Microsoft Dynamics Nav Functionality
FUNCTIONALITY
Marketing and CRM
Customers expect quality services and you cannot let them be disappointed.
Business Central (NAV) CRM helps you achieve maximum in relationship with your customers, with complete and accurate information. This is one of the strategies that you can use in order to improve level of services that you provide to your customers.
Integrated Sales and Service module enables employees to share information, improve sale cycles and their deliveries providing efficient service to customers. With the help of these modules, Dynamics CRM was designed to improve all aspects of relations with customers, from contracting to managing the stock. Beside this, you can manage contacts which are not only your customers but vendors, partners, banks, competition etc. Also, Dynamics CRM is synchronized with Microsoft Outlook and can be integrated with other applications too.
Key to successful management of opportunities is to have the ability to carry out strong marketing campaigns which convert to sales, make opportunities by creating goods and services and at the end, win the job. With a great number of functionalities and possibilities, you will have the chance to keep and follow all your contacts, sales and services, from initial phone call to handshake to closing a deal.
Automated management of incidents
Classification of contacts
Managing documents and interactions
E-mail access to Microsoft Exchange
Record of contact interaction
Possibility for quick answers and efficient service
Knowledge data base and reporting tools for precise forecasting and measuring business activities and efficiency of salespersons.
Access to information about customer is quick and simple.
FUNCTIONALITY
Sales and Distribution
Greater numbers of interlinked documents are at your disposal to manage:





They are all interlinked and support complete sales process, beginning with sales quote, then order and invoice, but you can also start the sales process with the order.
While entering data in one document, the complete history of past sales documents is available.
If you are selling items; item data, availability, prices, discounts, substitutes are only a click away.
Printed sales documents are automatically shown in CRM module. In CRM, for every printed invoice it is also possible to create a task for salesperson to follow it up.
Functionality of Sales orders enables:
Quick Entry (only fields that are needed are shown)
Creating number of shipments and invoices from single order
Drop shipments with connected purchase orders
Approval process of documents via e-mail
Quick creation of sales documents by copying the existing, posted or not posted sales documents
Multiple types of lines of sales orders:
Item costs (transport, customs…)
Each line of sales order can have:
Its own dimension (cost center, profit center…)
Its own price and discount
Its own location (warehouse)
Greater number of serial numbers and lots and bins
Planned date of shipment, required date of shipment and other relevant dates
Importing and creating sales orders from external applications
Web on-line shop can create Business Central (NAV) sales order in real time (optional)
New fields and processes, to automate any activity with the help of Business Central (NAV) rapid development environment and GoPro development team.
FUNCTIONALITY
Financial management
Business Central (NAV) Financial Management helps companies to discover financial possibilities and to motivate the users to work harder and to learn more.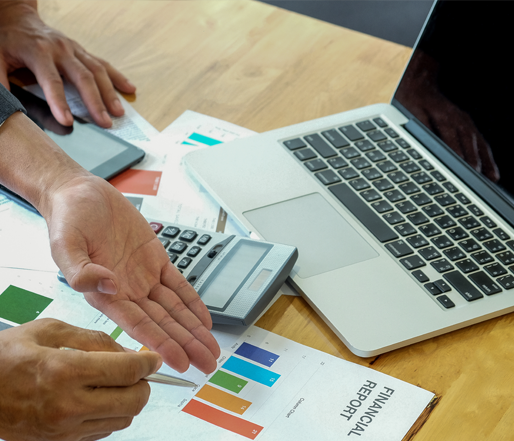 With the help of up to date information, you can just look at the information and make the right decision. This solution is much more than an accounting tool.
Business Central (NAV) Financial Management allows you to centralize your accounting and other information.
Many functionalities of Financial Management allow you to easier recognize the trends and results inside your business activities. In this way you can realize the real value of given information and you will be able to create new possibilities and opportunities. Business Central (NAV) helps you to manage broad spectrum of business activities in accordance with your needs. Functionalities can be added when needed in order to help your growth according with the speed of that growth. Business Central (NAV) Financial management gives you the opportunity to focus on more important things in your business.
Part of General Ledger lets you use G/L Accounts, Journals, Periodic journals, tracking codes and much other functionality. Built in tracking codes (source code, reason code) write down in every record of General Ledger where this transaction was posted. This gives you the opportunity to look at all lines and find the original document, look at financial reports, G/L Accounts, G/L Detail balance etc. You can create a broad spectrum of trial balances and adapted financial reports, consolidate dependent companies with the help of grouping and reporting, filtering balances through dimensions (time periods, departments, projects, production lines, customer groups and so on) and all of this without using external tools for financial reporting.
Integration with other parts of the system in real time enables: · Financial reports are done in a minute · Analytics are in balance with General Ledger · Closing fiscal period is quick and efficient · Single item (line) can be easily tracked inside the system · Users can enter and post data simultaneously Every posted transaction in General Ledger is easy to track and analyze within the application. Lists of transactions include information about Balance account and dimensions. You can find source codes, reason code, user ID so that every source of transaction is documented and enables you complete revision track.
Functionality within Financial Management: Financial reporting | Dimensions | Allocations | Budgets | Flexible G/L Accounts | Multicurrency This enables you to: · Create unlimited number of financial reports · Export financial reports to Excel · Track the changes and who performed it · Look at financial data daily, weekly, monthly or for any other period · Create unlimited number of budgets · Import/export budgets to Excel · Set up unlimited number of dimension and their values · Copy budgets including dimensions from previous period · Create unlimited user defined column layout · Find information on screen using dynamic drill-down function · Set up periodic allocations · Consolidate domestic and foreign dependent companies · Consolidate companies with different G/L Accounts · Consolidate partial ownership, different fiscal periods and currencies · Keep General Ledger in different currencies · Manage foreign vendors and customers in their currencies
Modules Payable and Receivables are completely integrated with other application modules in Microsoft Dynamics NAV. Receivables make it possible to: · Follow detail list of all receivables, due date, sales statistics · All transaction like invoices and Credit memos are automatically posted in General Ledger · Enter transaction using Sales journal, Cash receipt journal, Payment journal · Set up special prices and discounts for combination of customer and item · Copy data form posted and not posted orders, shipments or invoices · Make a reservation of item for sale in the moment of entering sales order · Post sales order one by one or with group processing (batch) · Manage your customer's credit ability in one window looking at the same time at open orders, summary aging, comments · Look at the order status or the line status · Manage shipments in one window keeping track of quantities and all the information about shipment · Set up unlimited addresses of your customers · Have complete revision track and safety constraints that protect you and your company
Payables make it possible to: · Follow detail list of all payables, due date, purchase statistics · All transaction like invoices and Credit memos are automatically posted in General Ledger · Enter transactions using purchase orders, payment orders · Set up special purchase prices and discounts · Copy data form posted and not posted orders, shipments or invoices · Create purchase orders manually or automatically · Keep track of expected receipts and follow stock availability · Post Purchase order one by one or with group processing (batch) · Automatically create purchase orders according to purchase plan · Connect purchase orders to certain sales orders · Direct ship goods from vendor's warehouse to customer's warehouse · Set up unlimited number of addresses of vendors · Have complete revision track and safety constraints that protect you and your company
Cash management provides efficient way of monitoring bank accounts, payments, transfer and other transactions that include cash. Cash management provides: · Managing unlimited number of bank accounts · Managing unlimited number of cashiers · Updating of General Ledger when transaction is posted · Creation of electronic payment journals and importing bank statements (e-banking) · Retrieve data obtained from a bank account statement
Module Fixed Assets provides accurate and correct view of all your fixed assets. You will always know their book value and depreciation value. You can integrate Fixed Assets module with other Microsoft Dynamics Modules like General Ledger and Purchases and Payables, to reduce errors and to harmonize fixed assets and postings. Fixed Assets enables you to: · Create and maintain flexibly all fixed assets · Define FA as budgeted · Define FA as component of other FA or not · Define unlimited number of Depreciation books for each FA · Define Depreciation books for internal use · Integrate Depreciation books with General Ledger · Define periods for depreciation (monthly, quarterly, annually) · Create analytical transactions for each Depreciation book · Define custom methods of depreciation · Monitor insurance of FA · Register maintenance, service fees and other costs · Integrate maintenance costs with General Ledger · Allocate depreciation, gains/losses and other transaction to different G/L accounts · Allocate depreciation to different combinations of dimensions · Reclassify FA or its component
Microsoft Dynamics NAV Financial management supports multi-currency in all modules not only in General Ledger. Users can see transactions in General Ledger, Receivables and Payables in their original currency as well in Additional reporting currency. That's why companies can print financial reports in currency of market where they are doing business and in currency that is used for reporting on the level of company. Multicurrency enables you to: · Be more efficient with customers and partners from all over the world · Expand your business to foreign markets · Offer better servicer to foreign customers and vendors · Help employees in their contact with foreign partners · Give a helping hand to foreign partners · Support unlimited currencies and 198 different languages
FUNCTIONALITY
Purchase and logistics
A number of linked documents are at disposal to manage purchase orders and invoicing process:
The complete flow of the procurement process






These documents are connected and they support complete purchase flow, from quote, order and invoice or you can start from purchase order.
When entering any of the documents, complete history of previous purchases is momentarily at disposal. If you are purchasing items, data about item, availability, prices, discounts, substitutes are only a click away. Printed purchase documents can also be seen in CRM module.
Functionality of Purchase orders:
Creating more than one receipt and invoice from one purchase order
Drop shipments with related sales orders
Document approval process with notification via e-mail
Quickly creating purchase documents by copying existing, posted or not posted purchase documents
Different types of purchase order lines
Each line of purchase order can contain:
Dimension (cost center, profit center etc.)
Its own price or discount
More than one serial number or lot
Planned receipt date, required receipt date and other relevant dates
Import and creation of purchase orders from external applications
New customizations with help of Business Central (NAV) rapid development environment and GoPro development team.
FUNCTIONALITY
Inventory and warehouse
Warehouse management is a cornerstone in any trade or manufacturing company. Stock availability and clear view of needs and requirements are key factors which secure normal functions of business processes. Main module Inventory in Business Central (NAV) supports companies in achieving their goals by providing them with accurate and correct data about stock and reliable indicators of their availability.
Unlimited classification of items
Stock inventory in real time
Unlimited number of locations (warehouses)
Item tracking (serial numbers, lots, bins)
Processing of sales orders with their history
Processing of purchase orders with their history
Periodic physical inventory
Flexible cost tracking : average, FIFO, standard and FEFO (First Expired First Out)
Cross references vendors and customers items and possibility to internally use and recognize other item codes
Suggested item substitutes
Key components Of Warehouse management module)
Key components of Manufacturing module
Rising customer satisfaction
Faster response to market demands
Warehouse Management System – WMS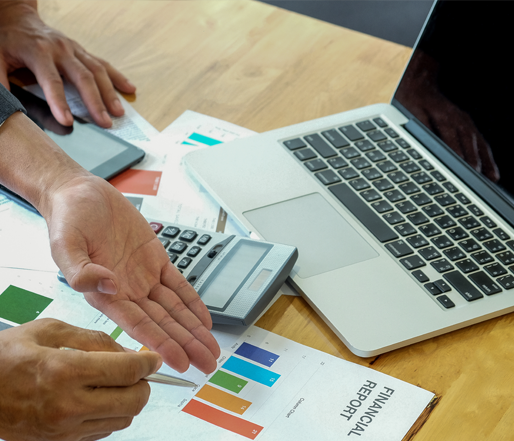 With Business Central (NAV) WMS, all your operations in the warehouse will be completely integrated with other segment of your business. It also means that you will gain a better control of movements and storage of stock and so maximize the efficiency in receipt and shipment, optimize space usage and in every moment know where is your item stored.
It is exceptionally important that processing of order is fact and accurate. WMS has advanced functionalities which help you to optimize efficiency in the warehouse. Processes of direct put a ways and pick a ways enables quick management of goods, directly from the zone where it is stored. Warehouse employees will save time and the precision will be increased because Business Central (NAV) is managing the warehouse. To rise to a higher level, mobile hand held products can be used.
FUNCTIONALITY
Manufacturing/Functionality
Business Central (NAV) Manufacturing can help you to speed up the response to customers demand and to improve all performances by using tools that help you manage manufacturing process.
Business Central (NAV) has functionality that you need to make documented decisions about many critical questions you have every day. Its powerful MRP (Material Requirements Planning) functionality helps you decide when you have to manufacture something or deliver it.
Business Central (NAV) MRP is flexible and makes possible over planning and correcting existing plans. You define key item and the way they are supplied and MRP will use that to calculate net requirements. System will suggest what you should provide based on facts not guesses. Also, due to constant changes dictated by dynamic market, system enables flexible adoption of new and modification of existing manufacturing processes and technologies without any slowdown.
Business Central (NAV) is possible to implement without standstill in manufacturing process. Beginning with basic module will benefit you momentarily and the benefits can increase by implementing by phases additional modules (MRP and MPC) or developing new ones if your business requires it.
Business Central (NAV) Manufacturing enables:

Simple management of production orders and bills of material

Automatic or manual planning of processes

Graphic display to quickly see the problems and solve bottlenecks before they can slowdown the production

Clear view of ongoing production

Business Central (NAV) Manufacturing gives clear and precise information about production and information that is accurate and dependable.
FUNCTIONALITY
Service Management
Business Central (NAV) Service increases profitability by giving top dedicated service, because it gives correct and up to date information which enables you to control the expenses, organize available resources and all that in order to achieve high efficiency and to provide better services. Business Central (NAV) Service is business solution which provides complete insight and helps organizing broad spectrum of services.
Complete history of every service item
Daily reports on service schedules
Entry of new service orders
Automatic creation of recurring service orders
Availability of resources, certificates, service zones
Managing service contracts
New customized fields and processes which are specific for your business can be developed using Business Central (NAV) rapid development environment and experienced GoPro team.
FUNCTIONALITY
Monitoring job/projects
Providing accurate costs of the job may take some time, but Business Central (NAV) can do it efficiently and profitably:

Evaluate the value of the job including items, resources and other costs

Have a list of all costs and invoices for the job

Be sure that all relevant cost were invoiced

Post a rigorous control over all costs

Organizes your own resources in order to be more efficient
FUNCTIONALITY
Document Management
Linking functionality enables you to attach scanned documents, PDF documents, Excel worksheets, e-mail messages or any other type of file to any record in Business Central (NAV). When the documents are attached there is an indicator showing the link and the document can be opened and read inside Business Central (NAV). Linking documents allows to:

Attach scanned pictures of paper documents (invoices, purchase orders, contracts…) to appropriate record in Business Central (NAV)

Attach Excel table as more detail explanation of posted transactions, forecasts and so on

Find scanned document by using Business Central (NAV) function Navigate

Save and review all known formats of files like Adobe, AutoCAD, HTML, Office and MP3.
FUNCTIONALITY
Human resources
Module Human resources maintains and tracks complete data base of employees.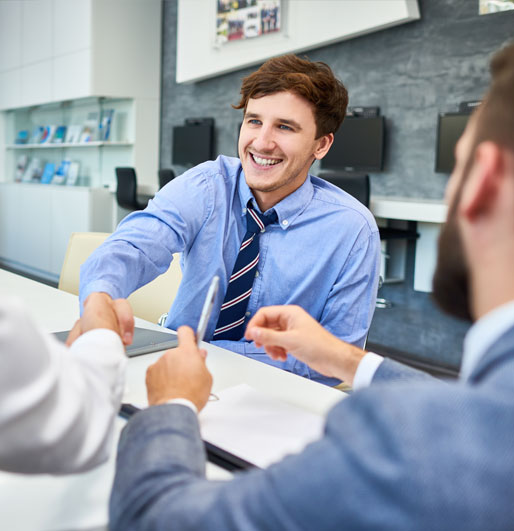 Precise data about employees is of key importance for managing human resources.
Business Central (NAV) Human resources gives flexible opportunities in organizing and controlling data about employees and gives reliability in managing human resources in Business Central (NAV).
Employee card gives complete history for each employee. Information includes personal data as well as additional administration data. Statistic codes give you the tool to categorize employees according to different criteria.
For example, it is possible to create your own list of qualifications and apply the codes to employees. These codes can include school diplomas, professional certificates and so on. This information together with statistical codes helps you to find the employee who fits specific job or project.

Maintaining complete data base of employees

Defining your own rules to record the absences

Broad rights to view basic data and rigorous ones to view confidential data

Pattern of absences based on history of absences

Tracking miscellaneous article information like giving employee to use a laptop PC, mobile phone, credit cards and so on.
GoPro has developed its own module to calculate the salaries and other incomes.
This module was developed based on many years of experience in implementing Payroll in middle and large companies.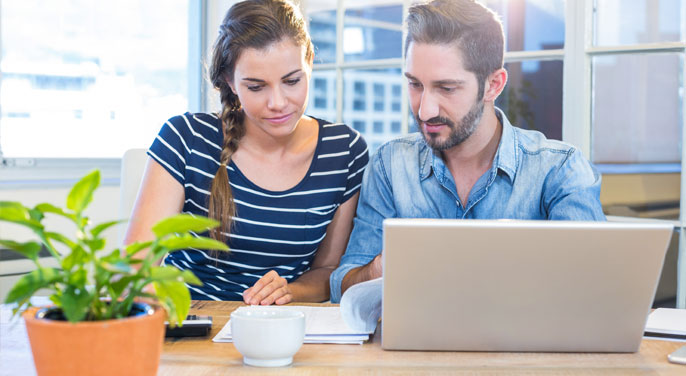 Contracted salaries can be entered several ways
Gross base salary multiplied by coefficient for job complexity
Gross base salary per hour multiplied by coefficient for job complexity
Net base salary multiplied by coefficient for job complexity
All of this in domestic currency or an other
In same salary calculation period for different employees can be entered contracted salary in different ways
There is history of contracts and it is possible to calculate the salary for some period in the past when the employee had a different contract
It is possible to combine net and gross salary for an employee (for example, employee has contracted gross amount, but it is also possibly to add net bonus of 100 Euros)
Supported non-cash giving with automatic separation of taxable and non-taxable amount
It is possible to enter for every employee their cost reimbursement for travel expenses, vacation, meals that can be calculated in monthly amount or daily amount
Extras that can be obtained on basic functionalities:
Refunding can be done with regular salary calculation or as a separate calculation
Deductions can be done as a fixed amount or a percentage
Module supports other calculations that are not part of the regular employmen
There is automatic creation of G/L journals as well as payment orders
FUNCTIONALITY
Reporting and BI
Having access to up to date information and using powerful tools for reporting and analyzing , employees can monitor performance, analyze trends and see potential problems before the occur.
You will have insight into whole organization with the help of Business Intelligence (BI) capabilities in Business Central (NAV) solution.
Thanks to accurate data and broad spectrum of analytical and reporting tools, including graphic displays, OLAP and Web based options of analysis, employees and management can make based and secure decisions which will contribute to success of business.
Business intelligence module "Business analytics" enables: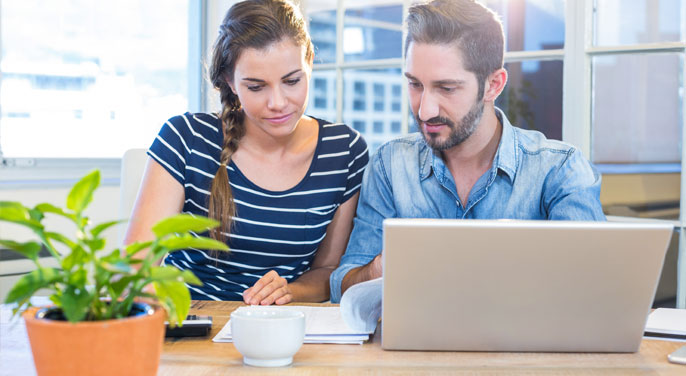 Preparing of aimed analysis inside Business Central (NAV) and their display outside Business Central (NAV) for deeper insight of specifics of your business. Those analasys can be shown in Microsoft excel or in some special web-based application
Creating reports using step by step wizards, graphic tools and drill down capabilities
Simple usage of advanced analytical tools to have view of all your business performance
Customizing and viewing of graphic displays and reports
Using analysis by dimensions you prepare and view aimed analysis inside Business Central (NAV) in order to have a deeper insight in some aspects of business.
It is possible to prepare the analysis outside Business Central (NAV) using infomation from data base. It can be achieved by independent aplication or using SQL Server Reporting Services in order to quickly separate the data you need and to use Report Designer for creating reports.
FUNCTIONALITY
Retail/Functionality
Although, there are a large number of different requests for different types of retails, the solution covers all business aspects in retail as well as other forms of retailing:




Retail part is completely integrated in Business Central (NAV). Thanks to the powerful functionalities and possibilities to adapt to business; it provides additional functionalities which cover specific requirements of your business processes.
The list of GoPro retail module functionalities:
Multiple user support, by user sales statistics, access control
Item catalogue by categories and subcategories
Barcode devices support and defining barcode formats
Defining attributes and their association with items
Various payment methods support; cards, checks, transfer order, cash
Giving a discount at the cash register in the amount or percentage
Automatic leveling of stocks with every sale or at the end of the day
Customer records, review of their transactions
Orders for correction, search and inspection of invoices
Communication with external devices through drivers (fiscal cash register, electronic scale, a printer for printing labels)
Sales reports by time period, customers, users
Issuance of retail invoice to legal entity
Recording legal entity procurements
Sales management and creation of stock leveling
Part of module in Business Central (NAV)
Sending sales data to business software
Sending created documents to business software
Purchasing from suppliers
Reports on the movement of goods in the retail warehouse
Pro forma invoice (reservation)
Reports on invoiced and reserved goods
Basic analysis of sales trends, supply and condition of items in stock
Modern trends in business force every day use of new technologies to speed up the decision process and taking orders from customers.
Web shop is one of the products that will increase sales and significantly speed up ordering process. Investing in Web shop will pay off quickly and it will ease the communication with your customers and your sales force.
Main characteristic of Web Shop is that your customers can order from you at any time they wish. For many companies this new way of trade has increased turn over and reduced the cost of processing orders. Some of main benefits that Web Shop brings to your business: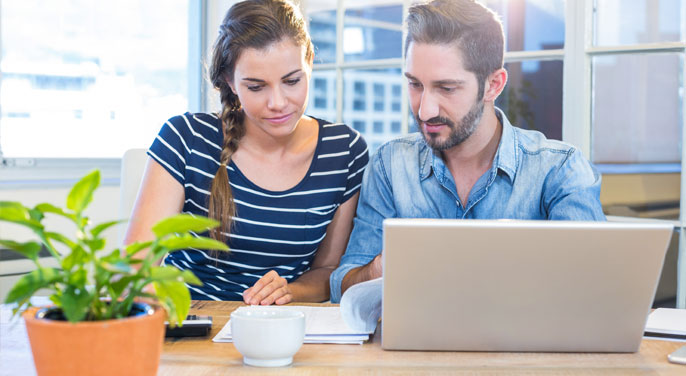 Quick and efficient insight of your customers (or only the customers that have permission) into your assortment of items, prices, discounts, campaigns
Quick and efficient insight of your customers (or only the customers that have permission) into your momentary stock of items
Customers can directly and independently reserve items and create pro invoices for selected orders (if they have permissions)
For every pro invoice customer and a salesperson receive automatic notification via e-mail with all elements of the order
Customers can independently get to know the characteristics of the product and choose the one which fits best
Customer payments are automatically recognized as payment for specific order from Web Shop
Your salespeople can receive all newly created orders via e-mail and at the same time these orders appear in Business Central (NAV) so there is no need for double entry of the data
It is possible for customers to update information about themselves which are automatically trasferred to Business Central (NAV) where salepeople can check them and approve the orders.
You can enable your customers to see their due payments and due dates.
Web shop enables you to forbid the customers who have reached their credit limit to create new orders and to warn them to deal with over due payments
DEVELOPMENT PROCESS
You've made the decision that you need a new information system. What next?