WAREHOUSE MANAGEMENT SYSTEM
GoPro WMS Warehouse, not a maze
A state-of-the-art flexible warehouse management business solution.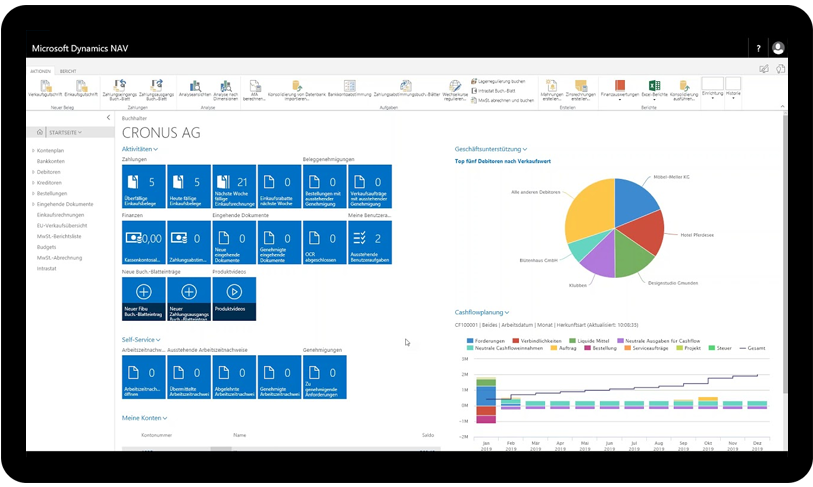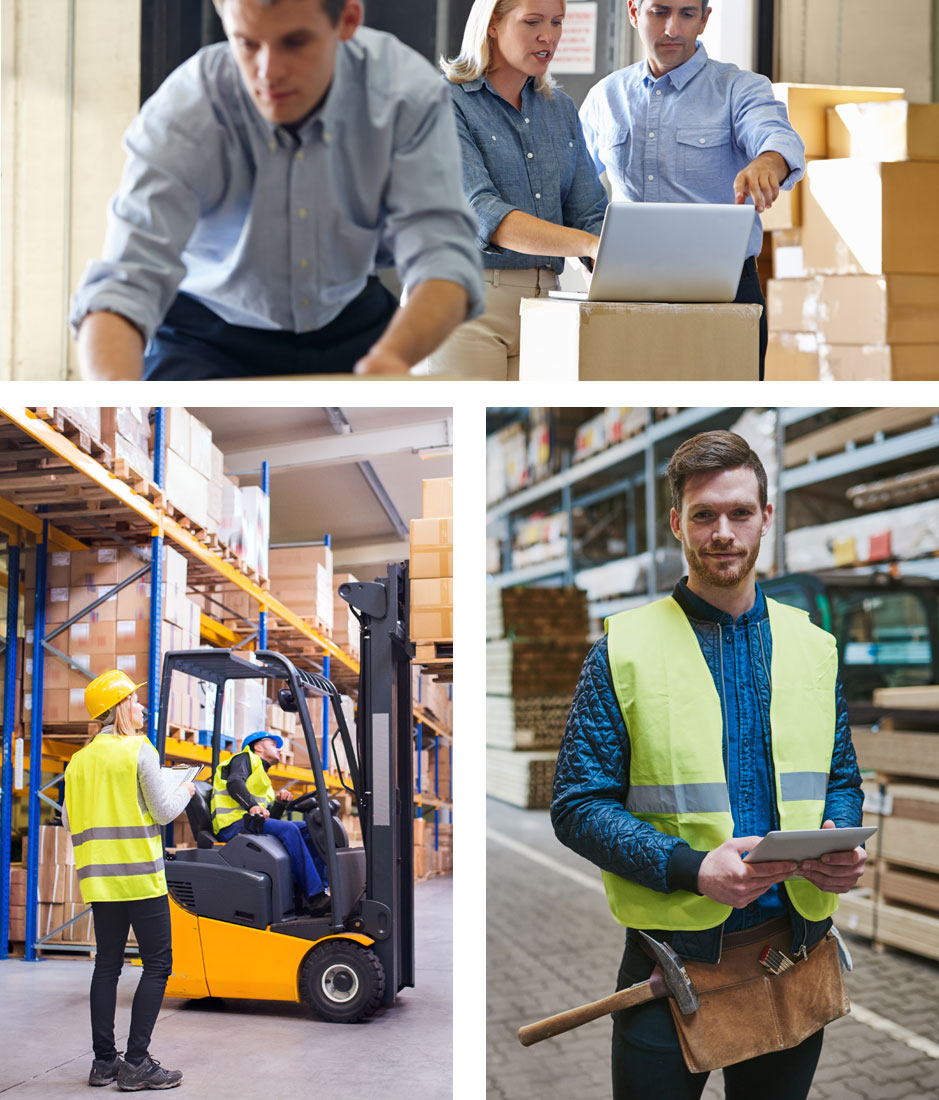 Microsoft Dynamics 365 Business Central (NAV) is the world's most widespread and highest quality Enterprise Resource Planning (ERP) solution for SMEs, with 110,000 implementations across continents. As one of the inseparable parts of the Business Central (NAV) system, it showcases the Warehouse Management module, WMS (Warehouse Management System), which together with other functionalities makes it a unique integrated information system.
Due to their connectivity and integration with other parts of the ERP system, financial and WMS flows are not separate within the system but interact and rely on practical and reliable data exchanges. Small margins and high inventory costs make cost control and efficiency crucial, especially for small and medium-sized distribution companies that cannot afford to make business mistakes. However, too many distributors still must deal with manual processes, delayed information, warehousing, intuitive sourcing, storage errors, and declining profits that make them struggle to survive.
BENEFITS
Business benefits
The application was developed with the aim of facilitating and speeding up the day-to-day activities of the warehouse staff while enabling the management to closely monitor and standardize the work of employees. Warehouse staff has a limited error possibility.
Distributor or wholesale companies looking to get to the top of today's competitive and turbulent business environment, capture new opportunites, and succeed, can profit significantly from using such a system that can help them:
Take control of their warehouse and maximize its value.
Eliminate manual processes and workflows with fast, accurate fulfillment of a plan that prevents penalties for non-compliance.
Integrate labeling and transportation into separation/packaging and billing processes, even with multiple warehouses.
Train their employees to save time, reduce costs and increase customer satisfaction.
Mapping items to storage locations so they automatically refer warehouse employees to them during the storage and extraction process.
Optimize warehouse space and simplify goods extraction with a clear understanding of which warehouse is moving the fastest.
Requirements for identifying specific products and orders, tracking, labeling, or standardizing, and mapping tracking data directly to EDI documents (Electronic Data Exchange Documents) with customers or retailers.
Monitor the effectiveness of cross docking-a (direct moving of goods from the receiving area to the delivery area) and drop-shipment (direct delivery without storage).
Reduce shrinkage and other transfer costs with precise storage monitoring, tight control, and up-to-date data for final stock decisions.
Connect warehouse data for multi-warehouse facilities and eliminate unnecessary stock shortages, coordinate safety stock, and occupancy, and transport goods from the most cost-effective locations, distributing invoices as needed.
Maintain accurate warehouse data and update it frequently with mobile devices.
GoPro, a Microsoft Certified Partner in the Business Software Implementation Domain, has significant names in the distribution and wholesale domain in its client portfolio. To facilitate the hand-held (mobile) devices (Windows Mobile and Windows CE), fully integrated with the Dynamics NAV System and its WMS module.
The application was developed to facilitate and accelerate day-to-day activities for warehouse employees and enabling the management to monitor and standardize the work of employees in detail. Warehouse staff now has a limited possibility of making a mistake.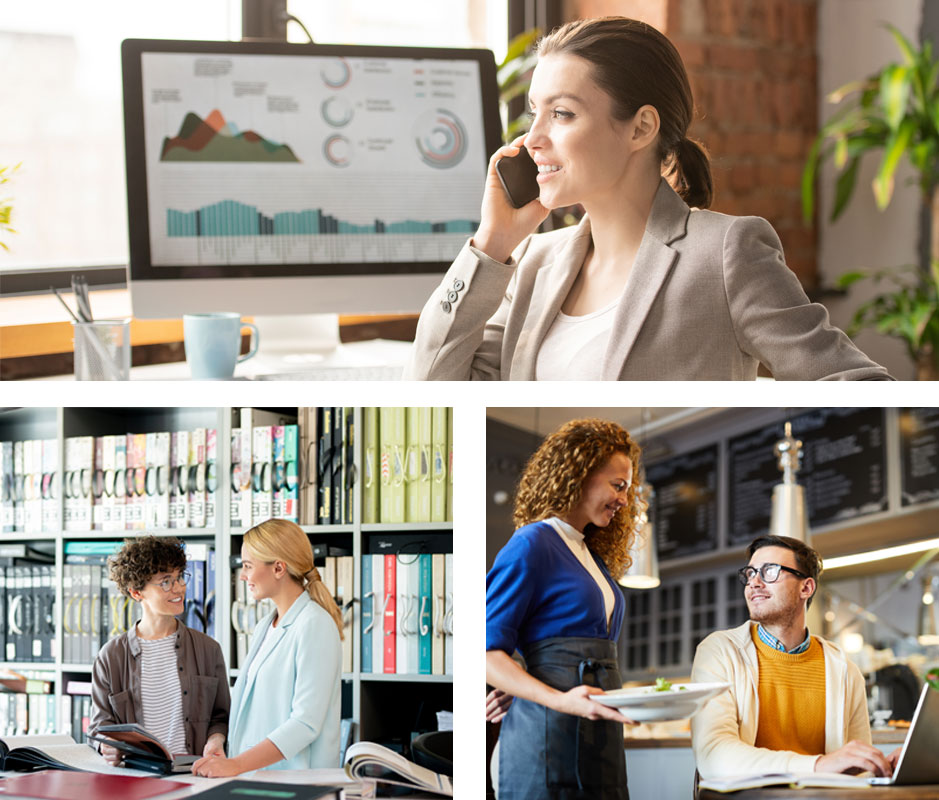 FUNCTIONALITIES
Supported Functionalities
Processing and posting warehouse receipts.
Processing and posting of warehouse deliveries.
Processing and registration of appropriations.
Storage processing and registration.
Purchase/Sales Order Processing (for systems not using WMS module).
Work with Series Numbers and Serial Numbers (item tracking).
Creating and posting and moving goods within the warehouse.
Insight into the condition of the item by warehouse/rack within the warehouse.
List Creation (online/offline option).
Creating Sales Quotes.
Creating and processing transfer orders (transfer of items between two warehouses).
Recording new barcodes.
Record quantities in different units of measure.
Price checks (Sales/Retail).
DEVELOPMENT PROCESS
You've made the decision that you need a new information system. What's next?