Are you doing business in Serbia?
Our localization application allows you to comply with legal regulations in Serbia in compliance with international standards and good business practices.
Localization includes enhancements to the standard Microsoft Dynamics 365 Business Central and contains a set of functionalities addressing current Serbian local regulatory& statuary requirements.
Benefits:
Regulatory requirements – such as tax reporting, and other regulatory requirements.
National standard requirements – local interpretations of global standards.
Market requirements – beneficial to productivity of business processes in a country and thereby adding value to business but are not required from a regulatory perspective.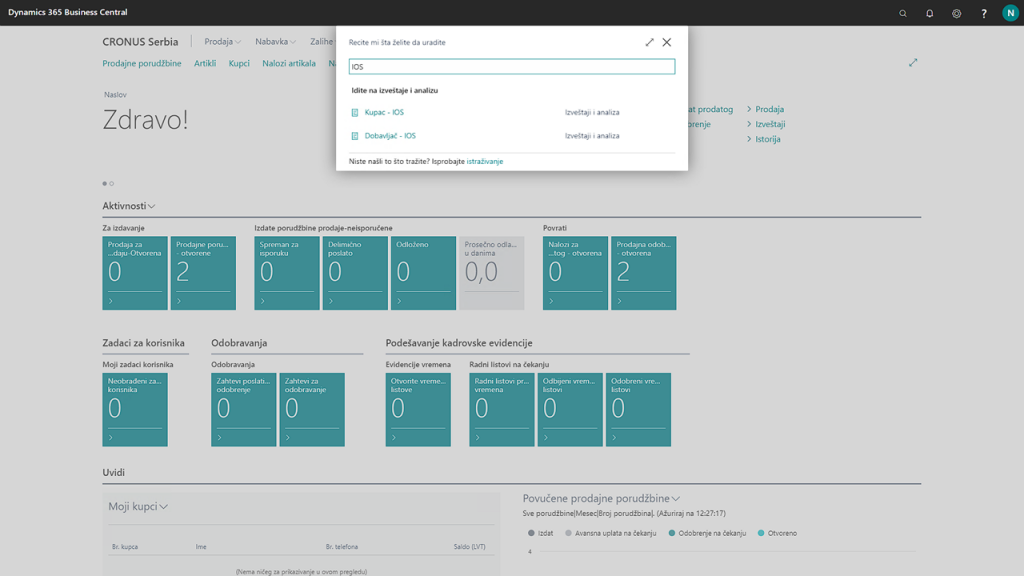 Microsoft Dynamics 365 Business Central is the latest Microsoft ERP system. Business Central offers new value through integration with other Microsoft online services, including Office 365, and can be customized or expanded to meet industry specific needs with PowerApps, Microsoft Flow and Power BI. This ERP system is a unique, rounded solution for financial management, operations, sales and customers, warehouses and production as well as the opportunity for easy transfer from the program for accounting and ERP systems obsolete.
The bottom line is that with Business Central we have the opportunity to:
Take advantage of the 24/7 available ERP system.
Make it easy for users to work in a familiar, intuitive environment that makes you feel like you're in an Office package.
Have a great advantage over our competitors because of our more efficient and faster operations.
Learn about how our application can benefit your business by clicking on the link.